Why should you choose Traducciones Oya?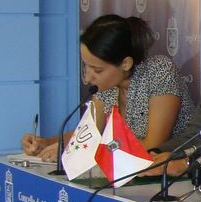 Nowadays, you can find many translators. However, you must know that all of them are not professionals in this area and many of them do not have either the knowledge or experience necessary to execute this task. This is precisely the reason for the huge range of rates that you may find in the market.
Here you will find a series of features that characterize me and distinguish me from the rest.
Comprehensive and constant training
I have a very vast training in the field of Translation and Interpreting, which has led me to reflect on this field and acquire more knowledge.
A freelance professional

I do not offer my services as a translation agency, but as a freelance professional. Unlike many other cases, the way I work means that I am in charge of all the steps in translation, from the quote to the sending of the translation. You will get in touch with me from the very beginning, so that I can guarantee that, not having any intermediaries, I will always know your case. Furthermore, not having any intermediaries, there is no profit margin beyond the one generated by my own work.

Availability and personalised customer service.

I will be available for you at all times to advise you and listen to your questions and concerns. I always have a personalized customer service with the clients with whom I exchange emails and calls. I am aware of the fact that you may have not needed a translation before and therefore, you are not aware of the steps to be followed. Whatever your doubt is, you can be sure that I will try to guide you.

Diverse clients: companies, individuals and translation agencies

One of the main characteristics of my professional activity is that my clients do not share the same profile. This means that I deal with clients from companies and individuals located everywhere. For me, both are important, regardless of the work load they generate.

Confidentiality and responsibility

I can guarantee the highest level of confidentiality and responsibility in my work. I always deal with the documents that you may provide me with the utmost confidentiality. With my service there is no room for surprises. I am never late with translation deliveries. Likewise, I guarantee that the quote agreed on will never me modified.

Quality and efficiency

The quality of a professional translation does not simply come from a translation process. The revision process is as important as the translation itself, and in my case this is a three-level activity. First, I revise the translation comparing it to the original to guarantee the absence of false senses or omissions. Secondly, I focus on spelling and grammar of the translation, to guarantee that there are not any mistakes. Last, but not least, I carry out a third revision, where I read the translation as if it was the original and I check the fluency of the writing.